The World's Best Crepe Recipes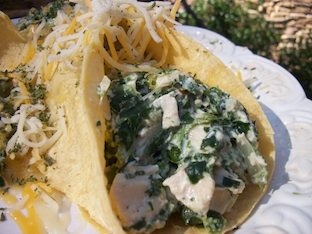 Welcome to the World of Crepe Recipes, your one-stop source for the world's best crepes recipe.
You may already know the most famous creations such as Crepe Suzette, Chocolate Crepes or Pancakes with sugar and cinnamon.
In France, — the official home of the crepe — you find many more varieties than just dessert crepes. This is where we started before creating our own unique recipes.
Stay with us to find hundreds of unusual and unique crepe recipes. Have a look around and I guarantee, you'll start drooling over the pictures of our yummy, mouth-watering crepe creations.
You can even cook a complete three course "crepe only" meal!
Start with an appetizer mini crepe, continue with a main course such as a beef burgundy crepe and finish of your feast with one of our delicious dessert recipes.
Your family or your guests will be not only be delighted, no, they will even beg you to have another "All Crepes Feast" soon.
Learn everything you need to know about these versatile, thin pancakes. Start with the best crepe pans and makers to easily cook any of our more than 200 crepe recipes, and make the absolutely best batters, crepe fillings and sauces.

Is this your first time making crepes? Start with an easy basic crepe recipe. Are you looking for main dish ideas using these wonderful creations? How about dessert fillings?

What else can you find here?
Whether you're new to the crepe or you're as obsessed as we are, let us help you make it a regular part of your family's meals or dinner party menus.
---
I love to Pin - Check out my Pinterest Boards